Eye Disease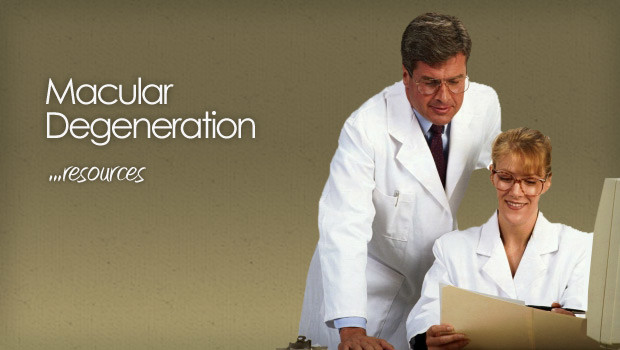 Published on August 2nd, 2012 | by ddeupree
Macular Degeneration AMD – Tampa Bay and Clearwater AMD resources
Macular degeneration, AMD, Tampa Bay, Clearwater links and resources
Read all about Macular Degeneration, the leading cause of severe vision loss in the Western World. This is an illustrated guide to AMD descriptions, causes, treatments and macular degeneration prevention.
Macular Degeneration and Nutrition
The study results are in — nutrition and prevention is all the rage. Does is really help AMD? On this page we discuss leafy green vegetables, anti-oxidants, Omega 3 oils and all the other recommended dietary changes that can be easily made to help fight age-related eye diseases, like cataracts and macular degeneration.
From new drug therapies, stem-cell research, to micro-telescopic implants, macular degeneration is the subject of vigorous research.
Macular Degeneration procedures and surgeries
Read all about the various tests and surgeries done to diagnose and treat AMD complications. Anti-VEGF eye injection treatments and the latest laser techniques and combination therapies are discussed.
Dr. Deupree's patients have been kind enough to share their favorite recipes containing eye-healthy ingredients like: spinach, carrots, corn, squash. Leafy green vegetables are a good choice to naturally combat age-related eye diseases. Cold water fishes, like salmon, are high in vitamin E, Omega 3 oils, and are also excellent for fighting age-related eye diseases, among other conditions.
Tampa Bay, Clearwater Retinal Specialist, Dana Deupree, MD
Clearwater retina specialist, Dana Deupree, MD, FACS, a retina specialist eye doctor in Tampa Bay area of Florida, located on McMullen Booth Road, across the street from Mease Countryside Hospital. Doctor Deupree is a board-certified ophthalmologist, retina specialist, managing diseases of the vitreous and retina and serving the Tampa Bay, Florida area.