Macular Degeneration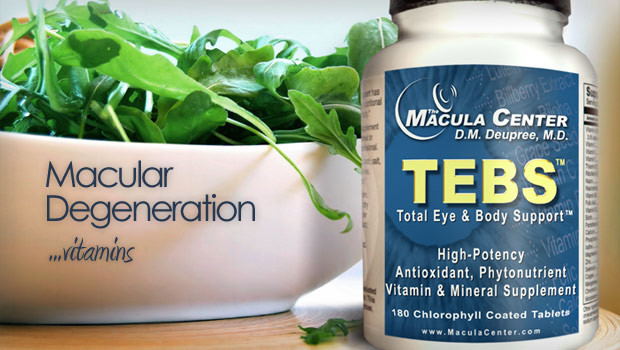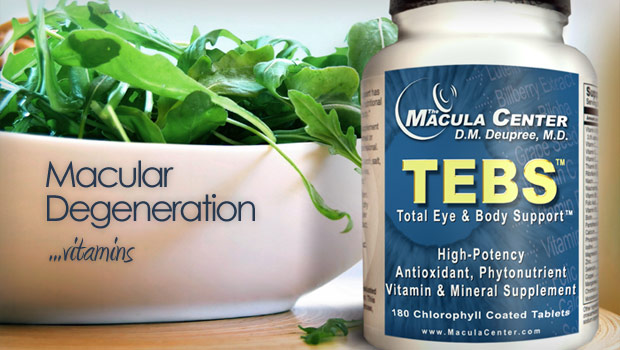 Published on August 13th, 2012 | by ddeupree
Eye vitamin supplement for AMD and cataracts
Eye vitamin formula in a complete body support multivitamin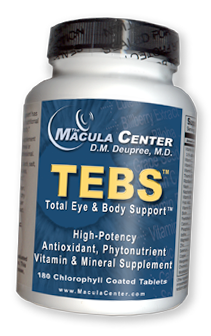 Antioxidant eye vitamin supplements have shown in studies to be effective in slowing down the progression of cataracts and macular degeneration. Many studies have linked poor nutrition to age-related eye diseases.
TEBS is a high potency antioxidant, phytonutrient vitamin & mineral supplement that targets optimal nutritional support for the eyes.
Using TEBS means not having to take as many other vitamins because it is a complete multivitamin and mineral supplement with additional antioxidants for the eyes: Lutein, bilberry, ginko biloba, grape seed extract, and eyebright to name a few.
Dr. Deupree recommends TEBS tablets two to three times daily with food in most cases, however, the supplement is formulated so that the dose can be adjusted for age and eye condition; a higher dose may be recommended for older individuals with macular degeneration.
As with any supplement, consult your physician before using.
To purchase TEBS™ securely online now, click the PayPal button below:
* Shipped within the U.S.A. only

* Shipped within the U.S.A. only