Macular Degeneration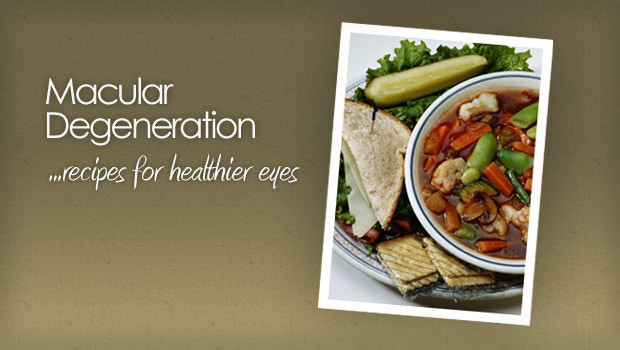 Published on February 16th, 2017 | by ddeupree
Recipes for healthy vision
Eye recipes for prevention of eye diseases
Fresh is best…

Pennsylvania State University researchers say that their tests revealed that the levels of some nutrients in spinach dropped by 50% after only 4 days of storage at 68◦F. It's best to buy only what you'll consume in a day or two and keep it cool.
Nutritional foods and recipes that directly strengthen your retina
Here is a list of Dr. Deupree's patients' favorite eye recipes for great vision. Each one of these recipes contain ingredients proven to strengthen your eyes' retinas. Dr. Deupree's patients were kind enough to share their favorite recipes containing eye-healthy ingredients like: spinach, carrots, corn, squash… If a recipe below interests you, click it and print it, then try it out the next time you're looking for a new taste. You'll be expanding your menu and increasing the health of your eyes at the same time…enjoy!
Recipes for Prevention
Remember, if your doctor has you on a special diet, or has specific dietary restrictions, consult with him/her before adding these recipes to your diet.
Always thoroughly wash ALL fresh spinach.