Eye Procedures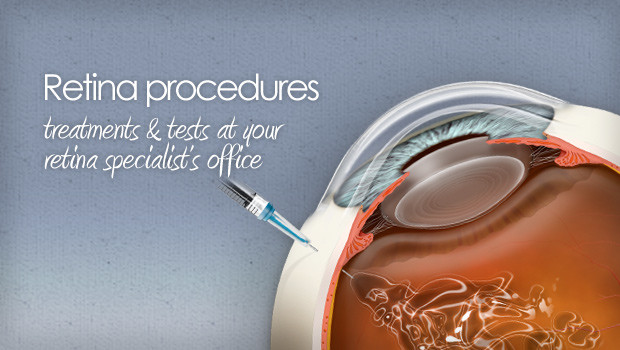 Published on August 13th, 2012 | by ddeupree
Macugen treatment for wet macular degeneration
Macugen is used to treat macular degeneration and diabetic macular edema
Click here to watch a Macugen animation
What is Macugen?
Macugen (Pegaptanib) was approved by the FDA in January 2005. This was the first anti-VEGF therapy that targets the underlying cause of leaky blood vessels in the "wet" form of macular degeneration.
  Vascular endothelial growth factor (VEGF) is a protein that has been shown to play an important role in the growth of abnormal, leaky blood vessels in the macula. The macula is the highly-sensitive part of the retina, on the back of the eyeball, where we acquire our best acute vision.
These abnormal blood vessels, called neovascularization, leak fluid and blood into the layers in and below the retina. This fluid creates swelling and eventually can lead to sight-damaging scar tissue in the macula.
By impeding VEGF, it has been shown to inhibit new blood vessel formation and its subsequent leakage. Wet macular degeneration represents only 10 – 12% of all macular degeneration cases. Other anti-VEGF drugs being used in ophthalmology are: Avastin, Lucentis and Eylea.
Macugen FAQ
Does Dr. Deupree recommend Macugen?
It is indicated in only a small amount of patients with macular degeneration. It should only be used in certain cases of wet, actively-leaking macular degeneration where it is expected that traditional treatments will not immediately help.

Does Dr. Deupree use it?
Dr. Deupree has been using this drug for every patient whom he believes meets the drug's treatment criteria and will benefit.
Who does Dr. Deupree use it for?
Dr. Deupree will only use this medicine on a select few patients who have progressively decreasing vision because of wet macular degeneration. There are alternatives and he will tailor your treatment based on evidence shown by the examination and diagnostic tools. If you've not been recently seen by Dr. Deupree and you believe you could benefit from anti-VEGF treatment, please call us at 727-789-8770. Note: Wet macular degeneration represents only 10 – 12% of all of his macular degeneration cases.
What about PDT (Visudyne) or laser therapy? Can I still have those procedures done?
Yes. Some studies have shown that it can be even more effective, in select cases, when used in conjunction with PDT. Dr. Deupree will carefully evaluate your condition and tailor a custom course of therapy for each individual. This custom care will include the newest and traditional modes of therapy.