Eye News Tampa Bay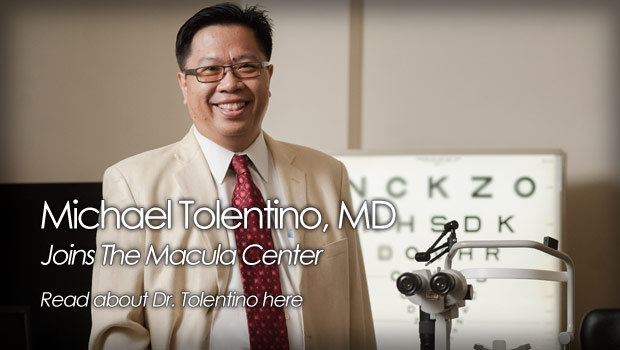 Published on January 16th, 2018 | by Mark Erickson
The Macula Center offers even better eye care in 2018
2017 was quite a prolific year at The Macula Center, a vitreo-retina practice in Clearwater.
The developments in technology and treatment options, along with a word-class physician addition, position the busy eye clinic as an elite ophthalmology practice in Florida.
In August, internationally-renowned retinal specialist and surgeon, Michael Tolentino, MD joined Dana Deupree, MD at The Macula Center. Together with Dr. Jason Handza, MD, the three ophthalmologists combine more than 5 decades of clinical and surgical experience treating complex vitreo-retinal and ophthalmic diseases and degenerations.
Also in August, The Macula Center became one of the first retina clinics in Florida to offer the AdaptDx® test to help detect and monitor age-related macular degeneration (AMD). With the non-invasive AdaptDx, the center's doctors are now able to quickly and easily detect AMD before the patient notices any impairment in their vision; and then monitor or treat the disease to provide the best care available.
In 2017, The Macula Center added two more locations in central Florida: The Villages and Lakeland. The Villages office is run by Dr. Tolentino, seeing patients on Fridays. The Lakeland office, also run by Dr. Tolentino, sees patients on Saturdays – affording the busy Monday through Friday working patients a weekend appointment.
Last year also saw the popular eye medication, Lucentis, become approved for all forms of Proliferative Diabetic Retinopathy (PDR). This Medicare approval lifted previous restrictions on the drug's use thanks to recent study data proving its effectiveness for PDR. Before this expansion, it was required that diabetic macular edema be present in the affected eye to qualify for Lucentis coverage.
One of the most rewarding innovations at The Macula Center in 2017 was the increased use of "combination therapies" to treat macular degeneration and diabetic retinopathy. After studies showed that combining multiple modes of treatments in eyes that hadn't responded as expected to traditional therapies, the doctors at the center began applying this breakthrough technique on select patients. "The results have been amazing", said Dr. Dana Deupree. "Patients who we've been able to keep stable for years, yet couldn't seem to get improvements in vision, are gaining lines on the eye chart and that is extremely exciting and gratifying for them and us as caregivers."
Some of these treatments include Iluvien, a 3-year, slow intraocular delivery implant for diabetic eyes and Ozurdex, which releases medication into the eye for 3 months. Both of these devices have dramatically improved the vision outcomes of some very difficult cases.
The advancements that 2017 brought to The Macula Center leave their physicians and patients enthused for what the promising coming year will bring.
Doctors Deupree, Tolentino and Jason Handza, DO are all currently accepting new patients. To schedule an appointment for a retinal examination, or for more information, call The Macula Center today at (727) 789-8770.
Related:  Our doctor staff