Eye News Tampa Bay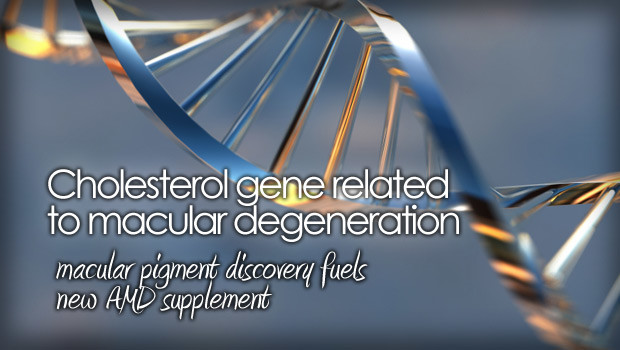 Published on January 15th, 2016 | by ddeupree
Cholesterol genes linked to AMD
A genetic study conducted by researchers has identified genes associated with cholesterol and age-related macular degeneration (AMD)
A team of physicians and researchers at the National Eye Institute and University of Michigan, Ann Arbor, analyzed the genomes of more than 18,000 people. The study uncovered three genes associated with age-related macular degeneration (AMD) risk – a leading cause of blindness in the United States and cholesterol.
Two of these genes were in the high-density lipoprotein (HDL) cholesterol pathway. These findings are significant because they've uncovered a major biochemical pathway that may be the subject of future AMD treatments.
HDL cholesterols are responsible for transporting essential fats, such as cholesterol, through the bloodstream. A common hallmark of AMD is drusen—deposits of protein, cholesterol and other lipids, under the retinal pigment epithelium, an important structural layer of cells deep in the retina.
This new study provides a tangible link between AMD and cholesterol genes, which will stimulate more research and ideas for possible preventative therapies or even treatments.
This cholesterol component of AMD has generated lots of theorizing during recent years in terms of its effects on drusen and AMD. In fact, this suspected link was a driving factor behind the development of Rheopherisis therapy.
Rheopheresis is a process to change the viscosity of blood by filtering it to remove some byproduct components such as LDL. This treatment is presently being done in Canada and Germany, but not an approved treatment in the U.S.
The relationship between HDL levels in the blood and AMD, though still unclear, is becoming more clear every day as researchers discover new links between the two. Further research is still needed to link the two and put researchers on a path to preventative therapies and treatments. You can read more about drusen here.