Eye Disease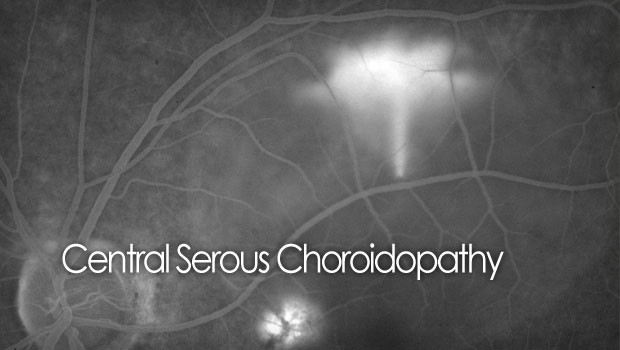 Published on November 15th, 2016 | by ddeupree
CSR – Central serous retinopathy
Central serous retinopathy (CSR) is an eye disorder that is found most commonly in young men, 20 to 50 years of age.
CSR Symptoms
Symptoms of CSR usually include a rather sudden onset of blurred vision in one eye, minification of images, reduced color vision, or a central "blind spot" in the involved eye.
Prognosis
Patients diagnosed with CSR generally have a good prognosis for recovery of vision, though the condition may take six months or more to resolve. Recurrence of leakage is quite common.
Treatment for central serous retinopathy
MicroPulse is a new laser technology that can safely and effectively treat patients with retinal disorders such as diabetic macular edema, diabetic retinopathy and central serous retinopathy.
Retinal laser treatment has been around for decades. What sets MicroPulse technology apart is its ability to reduce treatment risk and practically eliminate patient discomfort. These qualities allow for repeat treatments with less risk than conventional laser.
The new MicroPulse laser technology works by segmenting the laser emissions into spaced, repetitive "micropulses". This allows for finer surgeon control and lower energy output — reducing the risk of heat-damaging effects on the retinal tissue. This lower energy, fragmented approach creates superior outcomes.
Conventional laser treatment
Laser photocoagulation (treatment) to the retina may speed recovery of vision, but does not always result in better final visual acuity. Laser photocoagulation itself has some small risks, which require careful consideration.
Most patients are followed every two to three months until the condition spontaneously improves. If significant visual loss persists beyond 4-6 months, laser treatment may again be considered.