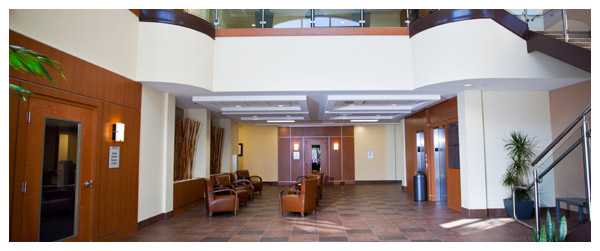 Clearwater retina specialist – Dana Deupree, MD, FACS
Dana M. Deupree, M.D., F.A.C.S. is a board-certified ophthalmologist, retina specialist, managing diseases of the vitreous and retina and serving the Tampa Bay, Florida area.
As a retina specialist, Dr. Deupree focuses on medical and surgical management of macular disorders, diabetic retinopathy, complex retinal detachments and trauma.
In 2003, after 12 years as vitreo-retina specialist and surgeon at St. Luke's Cataract & Laser Institute in Tarpon Springs, Florida, Dr. Deupree opened his solo practice in Palm Harbor, Florida. In November of 2010, Dr. Deupree built and opened a state-of-the-art retina clinic and surgery center in Clearwater – where The Macula Center is now located.
The Macula Center is devoted exclusively to treatment of the vitreous, retina and macula.
Dr. Deupree is a Fellow of the American Academy of Ophthalmology and the American College of Surgeons. He also formerly served as clinical assistant professor at the University of South Florida, Tampa.
He received his medical degree from the American University of the Caribbean in 1983. He was a Harvard Research Fellow on a National Eye Institute grant in Boston with a focus on diabetic eye disease. His internship and residency were completed at St. Francis Medical Center in Pittsburgh, PA. He received his sub-specialty training in retina after completing a two-year fellowship at Tulane University, New Orleans, Louisiana. After fellowship training he entered practice at St. Luke's.
Current research interests have included Rheopheresis treatment for macular degeneration being the principal investigator in a phase three FDA clinical trial.
Dr. Deupree lives in Pinellas County, Florida with his wife, America, and their four children. He is fluent in English and Spanish.
Dr. Deupree Professional Affiliations
American Academy of Ophthalmology
American College of Surgeons
Association for Research in Vision and Ophthalmology
American Medical Association
Pan American Association of Ophthalmology
Florida Society of Ophthalmology
Pinellas County Medical Association
Pasco County Medical Society
Florida Medical Association
Ophthalmology Political Action Committee
Foundation Fighting Blindness – Committee Member
Honorary Committee for Eckerd Youth Alternatives