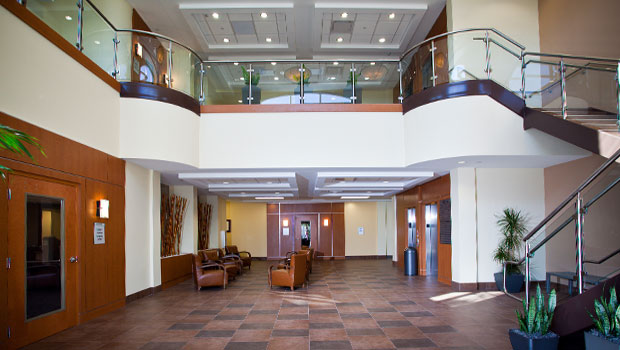 Macular degeneration doctor in Tampa Bay area
Tampa Bay, Clearwater eye doctor specializing in retina disease
The Macula Center's main office, located in the Tampa Bay, Florida area, is a macular degeneration Clearwater eye doctor practice specializing in retina problems including: diabetic retinopathy, macular degeneration, macula pucker and all other forms of vitreous and retina disease.
Our board-certified retinal specialists are Dana M. Deupree, MD, Michael Tolentino, MD and Jason Handza, DO.  Founder Doctor Dana Deupree, MD, is a board-certified ophthalmologist and retina specialist. He founded the Clearwater eye doctor practice, The Macula Center, in early 2003 after thirteen years at St. Luke's Cataract & Laser Institute in Tarpon Springs, Florida. The original Macula Center was located in Palm Harbor. In early 2010, Dr. Deupree began to build his own state-of-the-art, ultra-modern retina clinic and surgery center. In November of that year, he and other physician partners opened the beautiful new Safety Harbor Surgery Center in Clearwater, just across the street from the Mease Countryside Hospital, on McMullen Booth Road. The Macula Center now occupies the first floor suite in the surgery center facility. In 2017, Dr. Deupree expanded services to The Villages and Lakeland, Florida, where Dr. Tolentino practices.
The Safety Harbor Surgery Center is a fully equipped outpatient surgery center. It is equipped with the best available, state-of-the-art surgical microscopes and imaging systems.
Being located in Clearwater, Dr. Deupree is more centrally positioned to serve all of Pinellas, Pasco and Hillsborough Counties.
Doctor Deupree has spared no expense in equipping his macular degeneration Clearwater eye doctor practice with the most modern ophthalmic equipment available. The office features the industry-changing Cirrus HD Optical Coherence Tomography, "OCT" for short. OCT, the first instrument to allow doctors to see cross-sectional images of the intact retina, has revolutionized the early detection and treatment of vitreo-retinal diseases. Dr. Deupree was among the first private practice vitreo-retinal specialists in the area to utilize this exciting advanced technology.
Always on the leading edge, Dr. Deupree, a well-known innovative vitreo-retinal surgeon, didn't stop with OCT—The Macula Center is also equipped with the latest in digital retinal imaging cameras and state-of-the-art laser systems.
In addition to the advanced equipment and facilities, Dr. Deupree has staffed his office with knowledgeable, certified personnel that combine over 90 years of ophthalmic care giving experience. Together with his wife, America, Dr. Deupree's hand-picked staff works diligently, as a team, to create the caring, compassionate, professional environment that they have been known for delivering to patients for almost two decades in Pinellas and Pasco Counties.
Dr. Deupree and the staff of The Macula Center look forward to serving you as they progress through this exciting, innovative new era in retina care and surgery.
"I look forward to getting to know each of our patients and providing them with the very best preventative and therapeutic eye care available." says Dr. Deupree.
Contact Information
Phone numbers
Appointment desk
(727) 789.8770
(727) 789.8784 – FAX
Hours
Monday – Saturday:  8:00 a.m – 5:00 p.m.
Offices
The Macula Center Clearwater
3280 N McMullen Booth Rd, Suite 120
Clearwater, Florida 33761
Phone: (727) 789-8770
(727) 789.8784 – FAX
Map
The Macula Center at Lange Eye Institute
11834 CR 101
The Villages, FL 32162
Phone: (727) 789-8770
(727) 789.8784 – FAX
Map
The Macula Center at The Hubbell Eye Clinic
924 S. Florida Ave
Lakeland, FL 33803
Phone: (727) 789-8770
(727) 789.8784 – FAX
Map