Eye Disease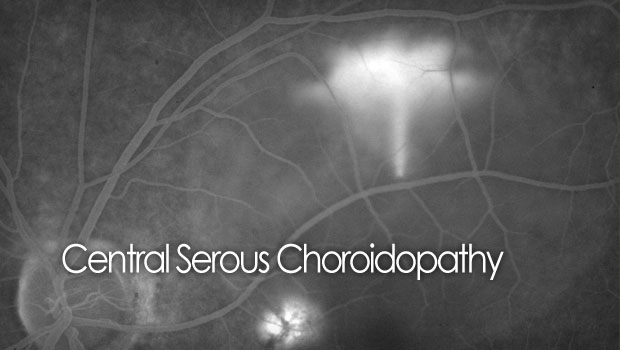 Published on January 20th, 2015 | by ddeupree
0
CSR – Central serous retinopathy
Central serous retinopathy (CSR) is an eye disorder that is found most commonly in young men, 20 to 50 years of age.
CSR Symptoms
Symptoms of CSR usually include a rather sudden onset of blurred vision in one eye, minification of images, reduced color vision, or a central "blind spot" in the involved eye.
Central serous retinopathy causes
The exact cause of the condition is unknown, but the disorder is characterized by "leakage" of fluid in the central macula (see illustration). Patients with CSR, also called central serous choroidopathy (CSCR), generally have vision in the 20/20 to 20/100 range and a serous (clear fluid) retinal detachment may be discovered by the examining ophthalmologist. A fluorescein angiogram may be used to confirm the diagnosis. Type A personalities and systemic hypertension may be associated with CSR.
Prognosis
Patients diagnosed with CSR generally have a good prognosis for recovery of vision, though the condition may take six months or more to resolve. Recurrence of leakage is quite common.
Treatment for central serous retinopathy
Laser photocoagulation (treatment) to the retina may speed recovery of vision, but does not result in better final visual acuity. Laser photocoagulation itself has potential risks, which require careful consideration. Most patients are followed every two months until the condition spontaneously improves. If significant visual loss persists beyond 4-6 months, laser treatment may again be considered. Steroid eye drops may be prescribed to reduce the inflammation caused by leakage.